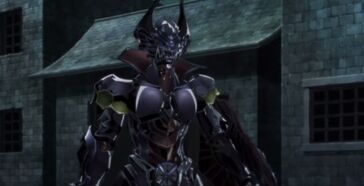 Darkness Knight Zex is a Makai Armor that specialized in sword and shield combat. It is exclusive to Garo: Honoo no Kokuin, once belonging to Bernardo Dion. The armor was lost as the sword dissolved along with Bernardo following his death.
External Links
Edit
Ad blocker interference detected!
Wikia is a free-to-use site that makes money from advertising. We have a modified experience for viewers using ad blockers

Wikia is not accessible if you've made further modifications. Remove the custom ad blocker rule(s) and the page will load as expected.