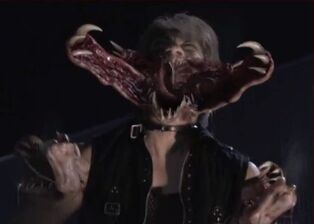 Man (8) Man is a horror that Ryūga Dōgai fights while asking the Horror and asking if he knows Kensui, Ryuga finds himself being photographed by Kazami. After drawing the Horror to a point where he dons the Garo armor with Kazami (barely) seeing the transformation in to garo and slays the horror in a flash.
The man is portrayed by Makoto Ito (伊藤 慎 Itō Makoto?).
Ad blocker interference detected!
Wikia is a free-to-use site that makes money from advertising. We have a modified experience for viewers using ad blockers

Wikia is not accessible if you've made further modifications. Remove the custom ad blocker rule(s) and the page will load as expected.